Government & Education
Ikayzo has a record of successful projects at the city, county, state and federal levels. Our federal work includes a number of high-end projects developed under contract to the military. We've provided creative and technical services in the following areas:
Custom social media system design for higher education
Transparency / data democratization
Social media sentiment analysis
Social media for aquaculture
Assessment systems for higher education
Unexploded ordnance (UXO) education
Campsite management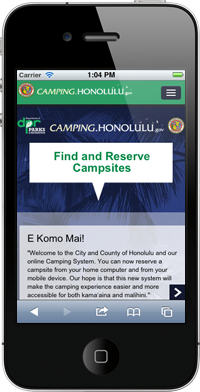 There is no reason government applications can't look as good and work as well as systems deployed in the private sector. We have zero interest in meeting minimum contract requirements. Our aim is to develop trusted, long-term client relationships. Please take a look at recent projects we developed for the City and County of Honolulu:
We have extensive experience migrating government systems to cloud computing environments. In doing so we help governments reduce expenses, shorten deployment time and deliver better value to taxpayers.