Our Family
The Ikayzo Group is a set of creative and software-related product and services companies with shared ownership. We focus primarily on the web, mobile, big data and text analytics spaces.
Ikayzo, inc., a Hawaii corporation, is a creative agency and software development firm. By bringing together world class designers, Ph.D. computer scientists and published software engineers under one roof, we are able to build and deliver high-performing software to clients in the US and Japan across a range of industries, including finance, government, fashion, and e-commerce.
Ikayzo Japan K.K.
Ikayzo Japan K.K. (株式会社イケゾウ) is Ikayzo, inc.'s sister company in Tokyo. Ikayzo Japan specializes in the financial, marketing, entertainment and fashion industries.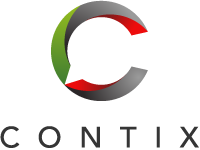 Contix, inc., a Delaware corporation, is a spin-out from Ikayzo, inc. Contix provides social media analytics for finance customers. The company's customizable desktop, mobile and API products enable investors to extract value from social and other new media to improve their investment decisions. The flagship product is an event extraction engine that finds news breaking on social media that has the potential to affect the valuation of financial assets.